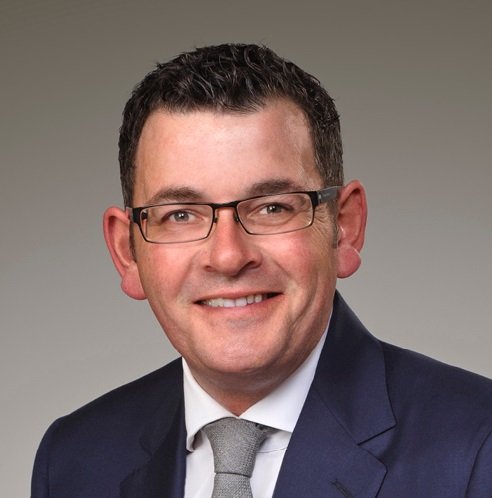 By Zanda Wilson


---
Victorian Premier Daniel Andrews is battling to deal with a surging second wave of coronavirus, but he's also facing a foe that may prove just as tough to fight off: Murdoch and right-wing media outlets.
Victoria recorded 127 new cases of coronavirus today, the highest daily total since the beginning of the pandemic. Following nine public housing towers going into total lockdown, the Premier confirmed today the border between Victoria and NSW will close at midnight on Tuesday.
But no matter how Andrews has responded to the crisis, the likes of Andrew Bolt, the News Corp tabloids and The Australian, and Sky News have time and time again slammed the severity of his response from every angle.
Today (Monday, July 6) Bolt declared the move to lock down the towers was far too harsh, declaring that Andrews had gone "all China" on the residents of the towers. "We now all know what it's like to live in a  Chinese dictatorship," he said.
That followed a Greg Sheridan scoop in The Australian on Sunday that said the Premier had shown "staggering incompetence" in how he had dealt with the fallout of the second wave.
The narrative being straightforward enough: the lockdown has been too strong.
Except for when they say it hasn't been strong enough…
As cases in Victoria began to start rising a few weeks ago, Bolt began to change his tune without acknowledging any shift. The political commentator and convicted racist appeared on Sky News June 23, saying "we haven't taken quarantining seriously enough," after months of demanding an easing of restrictions.
On the show, Bolt asked Labor strategist Bruce Hawker, "how far [do] we have to go to ensure everyone is serious about quarantine when the consequences to the whole country are so great?"
But that wasn't the only about-face we've seen in recent months from a segment of the media that collectively coined the nickname "Dictator Dan" early on in the pandemic.
"Let's ease restrictions before the fallout is worse than the virus," Bolt wrote in the Sun Herald back in April.
"Are we crazy? Let's get back to work!" Bolt told viewers of Sky News on April 29th.
As for the Black Lives Matter protests that several health spokespeople have said did not contribute to the spike in COVID-19 cases? Sky reported that Andrews' handling of the protests sent "mixed messaging" around social distancing rules, even when Deputy Chief Medical Officer Nick Coatsworth said, "there is no evidence that there has been chains of community transmission."
While we wait in hope that the Victorian outbreak is soon under control, Daniel Andrews' next moves will prove crucial. Meanwhile, News Corp is no doubt eagerly awaiting the next opportunity to undermine the response to a serious medical emergency in the name of politics as usual.
Share this story: