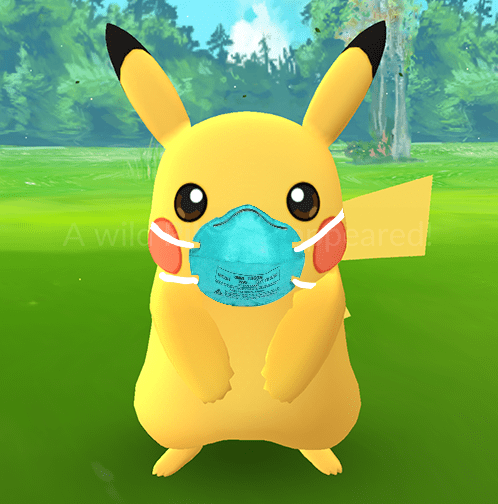 Victoria Police Deputy Commissioner Rick Nugent has today confirmed that fangin' around in a car playing Pokémon Go is not a permitted reason to leave the house during Victoria's second coronavirus lockdown.
At today's press conference, where Victorian Premier Daniel Andrews announced a further 238 new cases of COVID-19 in the state, Nugent said Victoria Police had issued fines to a group "of mates driving around playing Pokémon".
It's not yet clear whether the monster hunters were attempting to hatch eggs faster by abusing the game's pedometer – a breach, not only of the lockdown laws, but the spirit of the game, which is meant to encourage walking and a healthy lifestyle.
Unfortunately, no journalist physically present at the presser had the foresight to ask if walking around playing Pokémon Go was permitted under the daily exercise clause.
Nugent also highlighted other breaches of the lockdown laws, name-dropping KFC again, referring to the infamous 2am backyard birthday bash in which $26,000 worth of fines were issued to people hiding in bushes desperately hoping the delicious waft of Zinger Burger wouldn't reveal their ruse.
A brief ad:
Incidentally, the KFC-related fines totalled $21,000 more than Sydney's Star Casino was charged for social distancing breaches. Which, you know, seems pretty Sydney.
Nugent also mentioned that they'd found people "hiding in cupboards," but didn't elaborate whether that too was Pokémon or KFC related.
Pokémon fans are advised, by me, to just play Pokemon Sword and Shield on the Nintendo Switch, which is a much better game.
---
Share this story:
Our writers can't live off exposure, but they sure can die from it. You can donate or become a supporter to help us write more stories like this one.
---
Live in Sydney?
See some of The Shot's top writers live at The Shot's Annual Wrap - 12th December at the Seymour Centre. Book now.
---
Our entire range of stickers are now back in stock - $2 - Buy now from The Shot Store