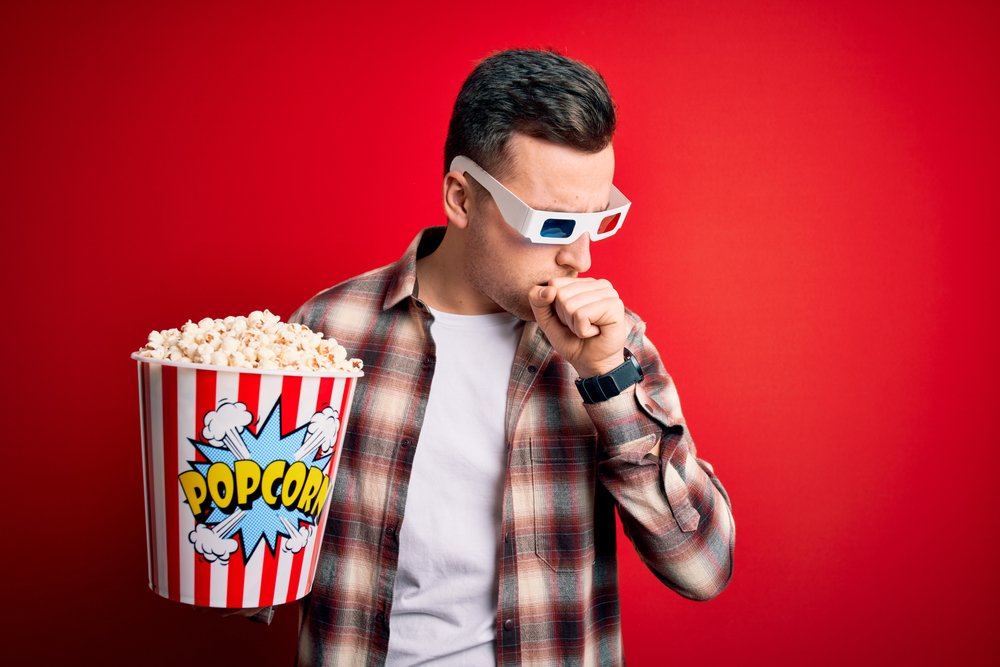 By Zanda Wilson


---
AMC Theatres will reopen next month across the US despite some states continuing to record high numbers of coronavirus cases. Attendees at its more than 600 venues won't be required to wear masks, despite the obvious risks of sitting in an enclosed, tight-knit, air-conditioned space for several hours, whooping and hollering like you do.
AMC will reduce its seating capacity, but CEO and president Adam Aron said the chain was worried about getting "drawn into a political controversy"… by taking proven steps to ensure people die less…
"[It] might be counterproductive if we forced mask-wearing on those people who believe strongly that it is not necessary," he said, not at all taking the piss.
Unfortunately for Aron, the coronavirus isn't known to infect people based on whether they believe the pandemic is a serious health issue or a political football. Nor does he appear aware that making such a decision is taking a side on the issue politically. But whatevs.
So the message from @AMCTheatres is "we think public health is political, it's easier if patrons just die"

Hell of a marketing campaign.

Cancel my stubs account please.

— MomsThoughts™ (@MomsThoughts) June 19, 2020
Aron insists that closing AMC Theatres during the outbreak so far has allowed "the country to get a better handle on coronavirus."
If numbers of confirmed positive COVID-19 cases rising in 22 states is a sign that America now has "a better handle" on the outbreak, you'd hate to think what sort of benchmark would be set for not having a handle on things.
AMC insists that it has used the last few months to "figure out best how to open and how to do so safely." However, not only will masks not be mandatory when the chain reopens on July 15, but neither will coronavirus screenings or temperature checks.
Employees will be forced to do all of these things at least, so they won't be able to spread COVID-19 to each other after potentially catching it from patrons.
"In my heart of hearts, I think we can manage AMC through this crisis," said Aron. "We're going to make every effort to make sure that AMC continues to be well-positioned as a leader of the movie theater industry."
Ahhh well if it's for the good of the business, then no worries! If there's one thing we've learned through this crisis it's that employees are always happy to sacrifice their own wellbeing for the greater good (of capitalism).
Share this story: