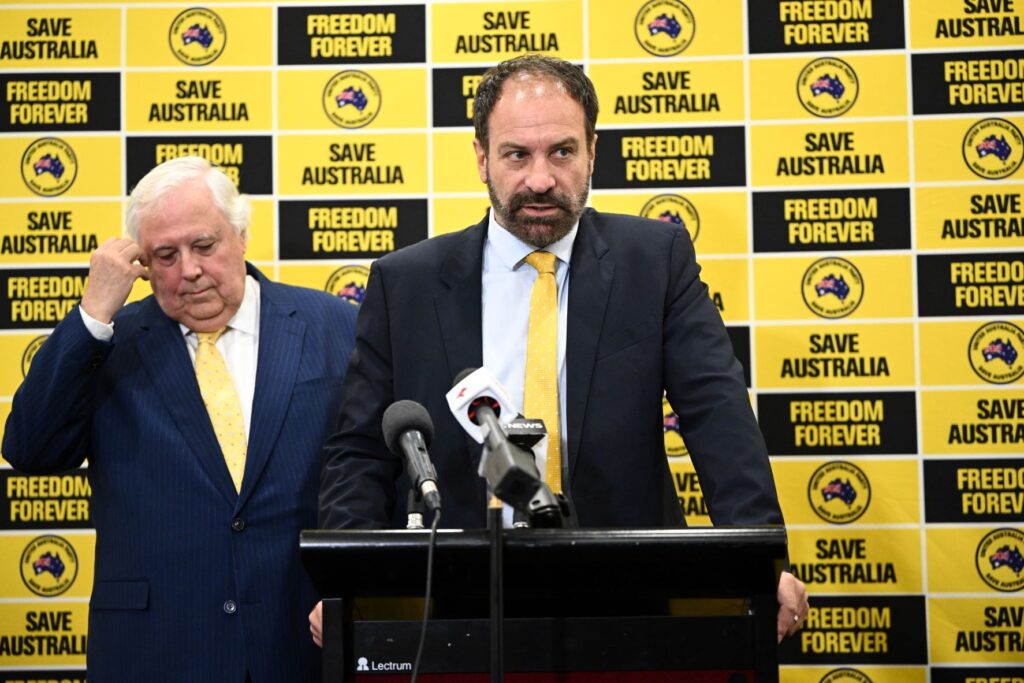 By Matt Harvey


---
To mis-quote Bane: "Melbourne, take control. Take control of your vote. This is the instrument of your liberation!" Voting below the line.

The election is mere days away and you may have seen a lot of talk about preference deals, a mysterious figure named Glenn Drurey, and, like me, been confused to find yourself in alignment with fringe parties, or even the Liberal Party on the idea of whether or not people should be voting above the line. What does it all mean? Let's talk about the hopeful death of preference deals, how it has been a long time coming and is playing out to be a hilarious hot mess, like The fourth Matrix film.

The man at the centre of the controversy is former Derryn Hinch chief of staff and boring nickname magazine's man of the century, Glenn "The preference whisperer" Drurey, old whispering Glenn.

You might not know exactly how preference voting works and to be fair, many of us come from the dark days of needing to write a small novel in order to fill in all the boxes of our ballot papers. As is evidenced by the infamous 1999 NSW voting ballot.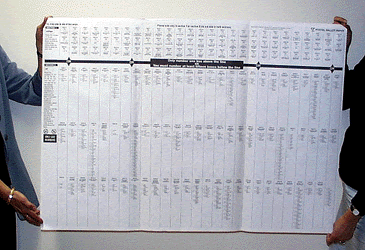 Reasonably many of us have a collective trauma from the very idea of voting below the line, which might be why, according to Anthony Green, only 8.9% of ballot papers were completed as below the line votes in 2018.

Still, for those unsure what exactly is happening, a brief explainer. You'll see in the above image a thick black line. That is the aforementioned line of above/below the line fame. Victoria is the last state where this is a potentially game changing distinction.

You can only vote in a single box above the line (unlike in the federal election). But if your party doesn't get in and statistically if it isn't Labor or Liberal, it won't, then the party uses Group Voting Tickets to move the vote to another party of their choosing – potentially one you might not agree with.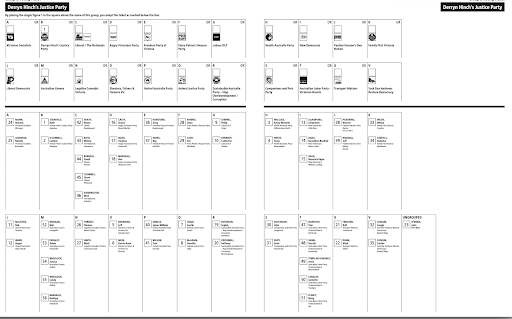 Here, we see the Eastern Victorian preferences of Derryn Hinch's Justice Party going to the Health Australia Party, who believes that fluoride is a toxin and shouldn't be in the water, and if you love Derryn Hinch's hard line on paedophiles but think fluoride belongs in water then you're welcome! I saved you 20 tedious minutes looking that up. In the same area The Liberal Party are preferencing One Nation, a desperately chaotic choice at the best of times.
Glen Druery has been taking payments of $5000 a week with a $50,000 success fee, from minor parties to form an alliance he calls 'the Family', most likely an allusion to the mafia but in reality reads more like the Manson family. The Family makes deals to preference itself to catch the votes of those who believe in the power of the people to effect change but marking four extra boxes is too much work for them.
Basically he is trying to Rain Man the election results in favour of minor parties who pay him, and not ones who will necessarily benefit you in any way. And may even be the opposite of what you want, depending on your views of course, but given you are reading this website probably not in a way you would be happy with.

But voting below the line has been significantly modified. Now you only need to mark FIVE boxes for your vote to count. You can and should do more as a precaution, but you only HAVE to do five.

The GVTs, and Glenn Drurey, have been responsible for anomalies like in WA, at last year's state election, a candidate for the Daylight Saving Party was elected despite having received only 98 votes a mere 0.18% of the total vote when the quota for election was 14.3%! This is a person who should have power. 
Victorians, remember Ricky Muir of the Australian Motoring Enthusiasts Party? His party polled just 0.5% of the vote! This is such a wide ranging issue it has brought a wide range of parties together to stand against it, parties with no other allegiance like the Greens, the United Australia Party, the Liberal party, even the election fans' crumpet Anthony Green is against them.

"I'm loath to use the word 'stolen', but that's what will happen to many ballot papers in November's Legislative Council election when it comes to counting preferences." 
He is reluctant to say it, because he is a media professional, but I am a media clown so I will say it, people like Glenn Drurey have used the lazy tax to steal seats in the Legislative Council. It might be all legal but it isn't representative of the will of the people; it represents the finances of some of the people. It's not democracy.

I want to applaud both the Animal Justice Party's Ben Schultz, the state election manager for the party and lead candidate in the southern metropolitan region. Who did a bold last minute deception worthy of a short film when he spent months negotiating receiving preferences from the Family only to skip out on reciprocal obligations, instead moving his preference votes to other parties just minutes before group voting ticket registration closed while still receiving the preferences from nearly all of Druery's clients. Chef's kiss.

And the Australian Values Party who leaked video of Drurey in action attempting to make a deal with them to the media. Now, the media they leaked it too was The Herald Sun, which readers will know The Shot's feelings on, but the enemy of my enemy can be a useful cudgel, and if it happens to harm my enemy when I use him as a cudgel, all the better.
And watching the slow drawn out death of the GVT in Victoria has been hilarious and a long time coming, but the law won't do anything about this. If we don't speak with our own voices and tell the government we want change they will probably fail to act again. Daniel Andrews refused to commit to reforming Victoria's upper house voting system before a review of the November 26 poll and may not do it again if voted in again.

Voting below the line is the literal power to the people we have been crying for. You want to start us down the path to progress and change, great, simple, it's as easy as FIVE small boxes below a line (though really please do some more, maybe 10-12? Up to you.) This will send the message that we won't let our voice and our vote be manipulated by politicians' intentions, or by game playing opportunist guns for hire like Glenn Drurey.

Take the power back. Vote below fucking line. 

Share this story: