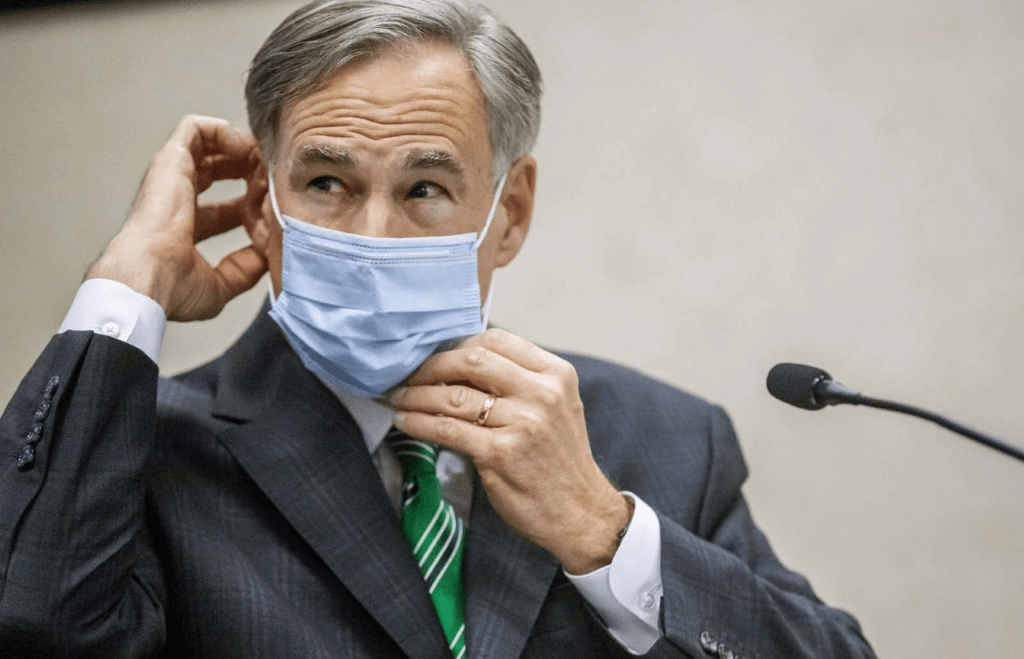 On Tuesday 2,622 new cases of coronavirus were confirmed in Texas, a new single-day record for the state, but Governor Greg Abbott says there's "no reason right now to be alarmed".
The reason Abbott is not concerned is Texas still has "abundant hospital capacity". He added that despite numbers suggesting otherwise the state has successfully slowed the spread. The "goal" of preventing hospitals from being overrun "has been achieved", he claims.
Following the record-setting day on Tuesday, health officials reported 2,793 hospitalizations the very next day, breaking the record again. We're not epidemiologists, but we can confirm those number are going up, not down.
According to ABC America, Texas had just under 15,000 hospital beds available as of Tuesday. If the testing rate remains at the incredible 6.71% positive (holy shit), you can imagine things getting worse quickly.
The state's Texas Democratic Caucus chair pointed out that the state is still "yet to reach the daily testing goals Gov. Abbott set forth nearly two months ago."
A brief ad:
Governor Abbott trying to figure out who's to blame for the spikes in COVID-19 cases in Texas. pic.twitter.com/B6y1bey0Jr

— Chey🍭 (@cheymartini23) June 17, 2020
Governor Abbott also took the opportunity to blame the spike on people under 30 for "going to bars". You know, the sort of thing that he could shut down if he wanted to.
A letter sent from nine mayors from cities around Texas has urged the Governor to allow them to require their constituents to wear facemasks.
"While it's important to get our economy working again, we must also take precautions to avoid a massive influx of new cases overwhelming our hospitals," said the letter.
Though it's great to see that some in positions of power in the states are working to bring the pandemic under control, it once again appears that those with the most power are more concerned about the economy than rising death toll.
---
Share this story:
Our writers can't live off exposure, but they sure can die from it. You can donate or become a supporter to help us write more stories like this one.
---
Live in Sydney?
See some of The Shot's top writers live at The Shot's Annual Wrap - 12th December at the Seymour Centre. Book now.
---
Our entire range of stickers are now back in stock - $2 - Buy now from The Shot Store