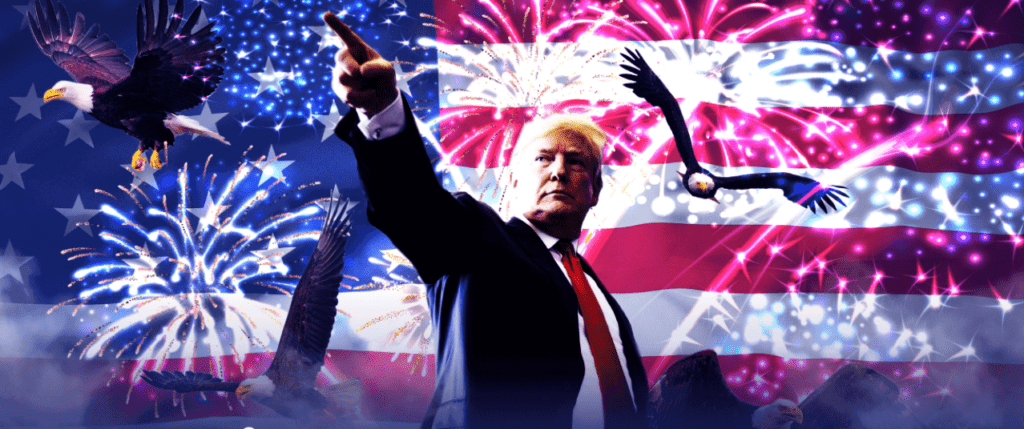 By Dave Milner


---
With poll numbers so alarming the US president demanded an apology from pollsters, with mass unrest and protests against systemic racism stretching into a third week, and with more than 115,000 US citizens killed by coronavirus, Donald Trump is seemingly desperate to get back to some sort of normal.
And for Trump that means rallies, waving flags, dog whistling at his base, and trying not to get sued.
For the first Trump rally this side of the global pandemic, to be held in Tulsa, Oklahoma on June 19, attendees must waive their rights to sue Trump if they get the 'rona at the event – which will pack 19,000 people who think masks are for traitors into an enclosed indoor space.
The registry form for the event declares:
"By clicking register below, you are acknowledging that an inherent risk of exposure to COVID-19 exists in any public place where people are present. By attending the Rally, you and any guests voluntarily assume all risks related to exposure to COVID-19 and agree not to hold Donald J. Trump for President… liable for any illness or injury."
Look, probably wise. Not the rally, the waiver.
If there's one thing Donald Trump actually understands it's getting sued. In 2016, USA Today revealed the then presidential nominee had been involved with more than 3500 lawsuits, 1900 times as plaintiff, and 1450 as defendant. From failing to pay small businesses that worked in his failing casinos, to being sued by students from his scam of a university, the man gets it.
And, speaking of dog whistling… Tulsa, Oklahoma, the locations of the rally, just so happens to be the site of the single worst incident of racial violence in US history, the 1921 "Tulsa race massacre", in which up to 300 people were killed.
But we're willing to chalk that up as a coincidence because the man doesn't read security briefings, let alone history books.
Share this story: