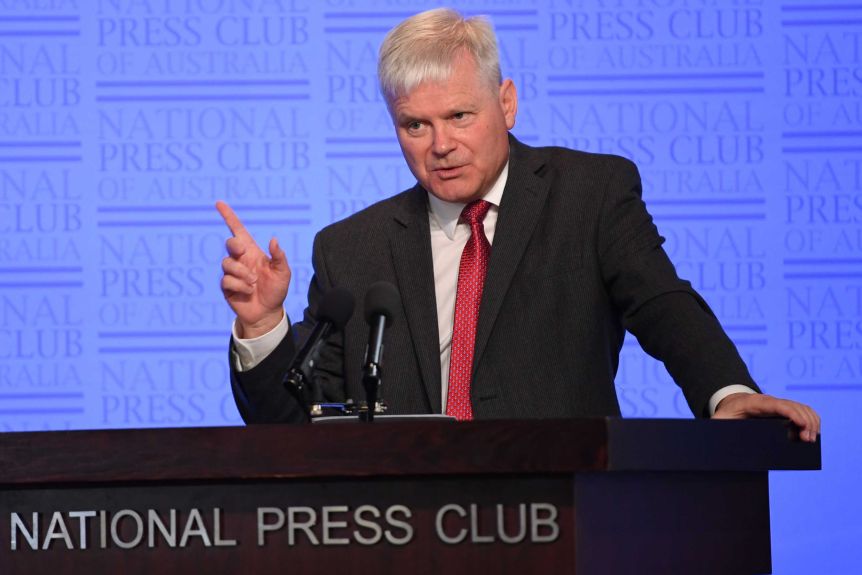 Well-known Australian economist and Partner at Deloitte Access Economics Chris Richardson has told RN Breakfast that the Federal Government is tracking well with economic decisions made during the coronavirus pandemic so far.
Speaking with Fran Kelly on Monday about the potential impact of new COVID-19 clusters in Victoria, Richardson was asked whether Australia's economic response so far was down to "good luck" or "good management."
He told listeners in no uncertain terms that "excellent policies" were to thank for the current state of the economy. "As it stands we have been one of a handful of nations who have succeeded in beating back the virus for the moment.
"On our forecasts… we're in the best five or six nations around the world in growth for the next twelve months."
A glowing report for sure, but perhaps the ABC should have disclosed the fact that the Government has paid Richardson's firm several hundred million dollars in consulting fees over the past five years.
A brief ad:
That fact was pointed out by Michael West of the independently-run Michael West Media, who says Deloitte have received "at least $447m" over that time period, most in consulting to the Department of Defence.
Dear ABC @RadioNational, Chris Richardson looks like a good guy but you omitted to tell listeners this morning – after Chris said Govt was doing a great job on the economy – that the Govt has paid his firm Deloitte at least $477M in the past 5 years #auspol

— 💧Michael West (@MichaelWestBiz) June 21, 2020
Richardson was even magnanimous enough to forgive the Government for any missteps it might have made to this point, elaborating that we couldn't be blaming them for anything bad that's happened economically because the pandemic was such an unprecedented event.
"Even when we made a misstep it finally made Australians realise, this is serious," he told Kelly.
What a lovely guy, but you'd have to wonder if those in decimated industries like the arts or higher education would be quite as forgiving. You know, the ones who up to this point have been largely excluded from recovery packages like JobKeeper.
Independent MP Tony Windsor summed it up pretty succinctly, calling the interview "cash for comment".
---
Share this story:
Our writers can't live off exposure, but they sure can die from it. You can donate or become a supporter to help us write more stories like this one.
---
Live in Sydney?
See some of The Shot's top writers live at The Shot's Annual Wrap - 12th December at the Seymour Centre. Book now.
---
Our entire range of stickers are now back in stock - $2 - Buy now from The Shot Store