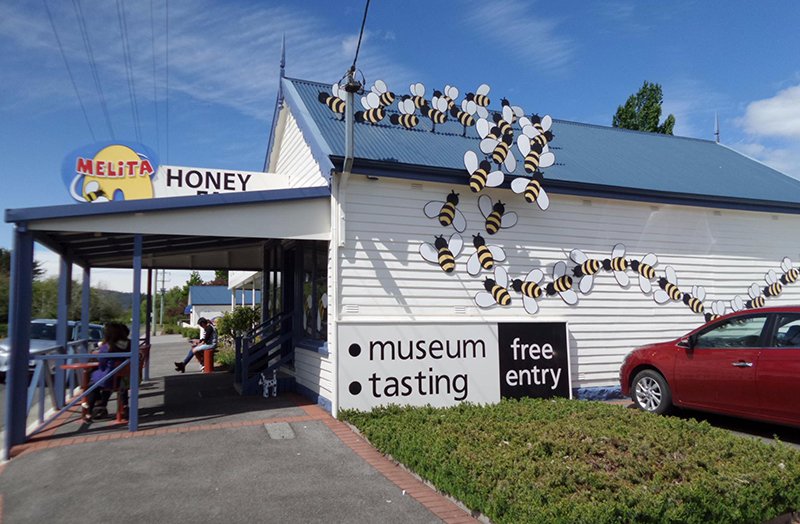 The Tasmanian family that owns the Melita Honey Farm near Launceston will close its business after being ordered to pay more than $2 million to the Australian Taxation Office (ATO).
Fanny, Lida and Remmo Beerepoot defended their massive tax debt in the Hobart Supreme Court by arguing that taxes are "against God's will", as reported by the ABC.
Fair play, trotting out the big guy. Go for it, I say.
The devout Christian missionaries – who were served with two notices of debt last year after failing to lodge tax on two occasions – told customers that their business will close on June 30.
The family's statement, released on the business' website, says the only reason they are being forced to close is because the government, the judiciary and the ATO "walk in open defiance to the Almighty God, and they have made demands upon us which will require us to do the same."
A brief ad:
The Beerepoot family say they "reject this position and cannot support this ideology [taxes]. Both the ATO and the Supreme Court declare that the law of man, or legislated law, is of higher authority to the law of God."
It's not the first time they've been on the wrong side of the law either.
The family have found on several occasions that not believing in paying taxes and or rates isn't particularly conducive to running a successful business in Australia. In 2017 they failed to pay more than $9000 worth of council rates.
At the time the family said they believed that because they didn't own the land and it belonged to the "Heavenly Father" the matter of paying rates was "between council and God". God could not be reached for comment.
While we applaud the effort and the fact they've stuck to their guns, the Beerepoot family should have just earned billions of dollars like Amazon, then they legally wouldn't have had to pay any tax at all.
---
Share this story:
Our writers can't live off exposure, but they sure can die from it. You can donate or become a supporter to help us write more stories like this one.
---
Live in Sydney?
See some of The Shot's top writers live at The Shot's Annual Wrap - 12th December at the Seymour Centre. Book now.
---
Our entire range of stickers are now back in stock - $2 - Buy now from The Shot Store