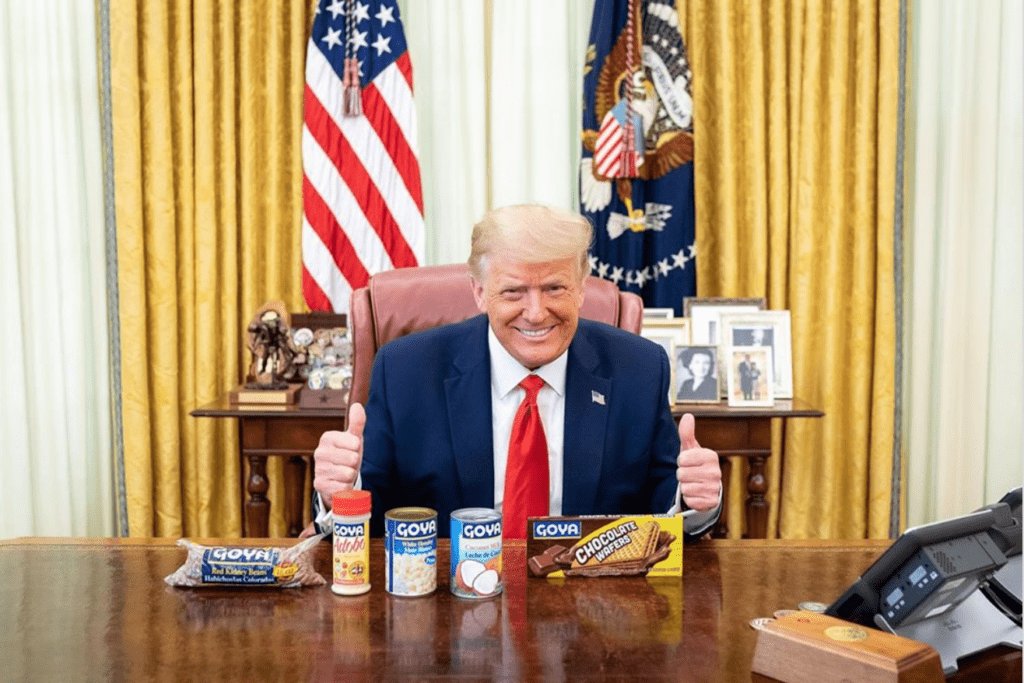 Under fire for a disastrous response to the coronavirus pandemic, which has claimed more than 140,000 US lives, members of America's first family took to social media to promote beans.
Beans.
Ivanka Trump went first.
If it's Goya, it has to be good.
Si es Goya, tiene que ser bueno. pic.twitter.com/9tjVrfmo9z

— Ivanka Trump (@IvankaTrump) July 15, 2020

A brief ad:
The weird-ass post was a response to a social media backlash and calls for a boycott against Goya – the beans company – after its CEO Robert Unanue praised President Donald Trump in a Rose Garden address last week.
"We are all truly blessed… to have a leader like President Trump who is a builder," said the CEO of a beans company. In the Rose Garden.
"We have an incredible builder, and we pray. We pray for our leadership, our president."
Said the CEO of a beans company.
In the Rose Garden.
Ivanka's post almost certainly broke government ethics rules, which forbid executive branch employees from using their position "for the endorsement of any product, service or enterprise, or for the private gain of friends, relatives, or persons with whom the employee is affiliated."
But the Trumps have been profiting off the presidency since day one, sending millions of tax payer dollars to company coffers as high profile foreign dignitaries are put up in Trump Hotels, so whatevs.
Anyway, a day later it went all the way to the top.
This morning, in what must be one of the most revealing/disturbing photos since the invention of the camera in 1816, the President sent this image out to his 20.9 million Instagram followers.
Beans.
Beans.
---
Share this story:
Our writers can't live off exposure, but they sure can die from it. You can donate or become a supporter to help us write more stories like this one.
---
Live in Sydney?
See some of The Shot's top writers live at The Shot's Annual Wrap - 12th December at the Seymour Centre. Book now.
---
Our entire range of stickers are now back in stock - $2 - Buy now from The Shot Store